Jeanie Leland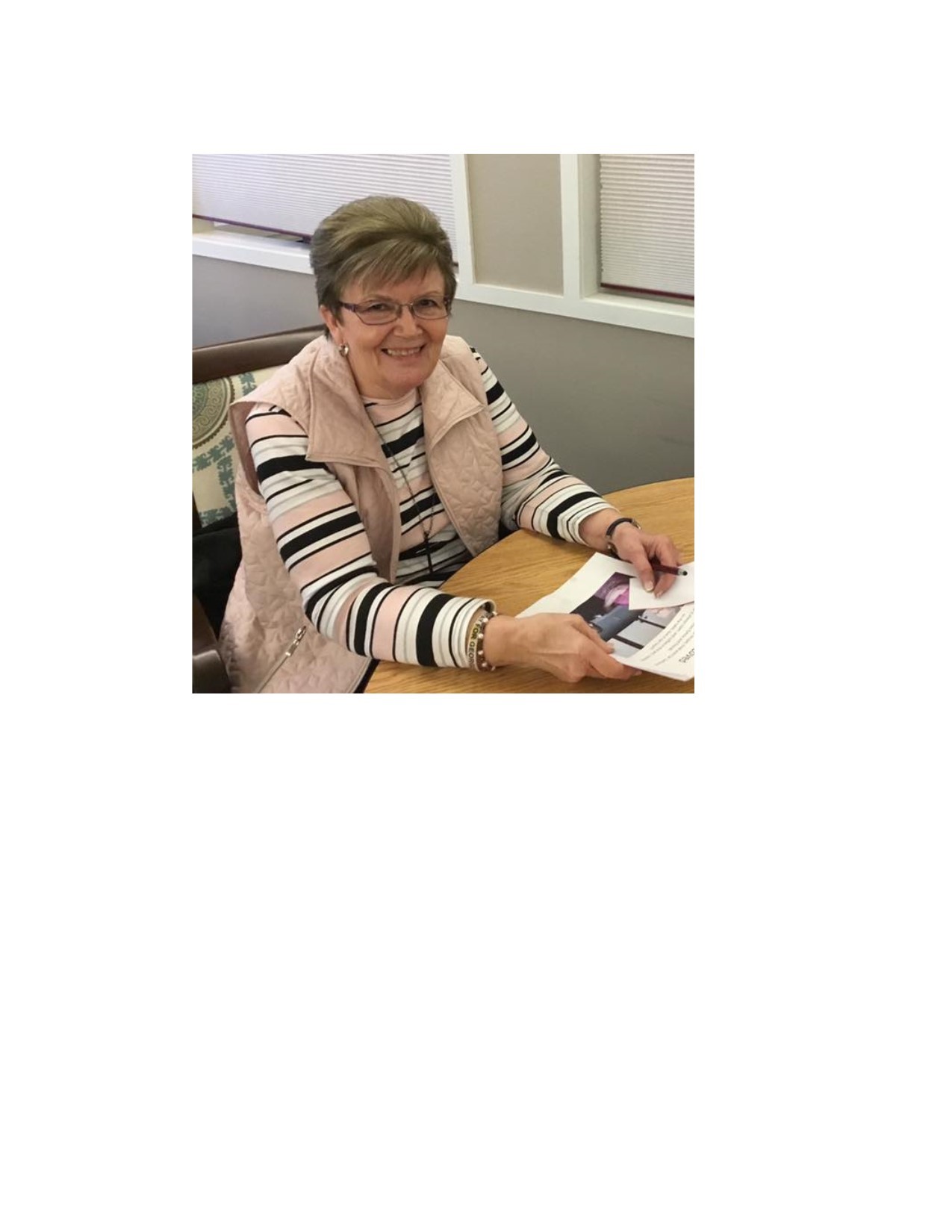 Jeanie Leland dropped by the office today to purchase some tickets for the Wine & Food Festival. As we got to visiting, she mentioned that she was trying to come up with SOMETHING to donate to the art auction. In the past, she'd quilted things for the silent auction, but didn't come up with anything this year. For those of you who remember Baker Boy, Jeanie Leland was one of the bakers there.  Today she may have just made someone's YEAR!
Jeanie:  What would you think if I made a dozen original Face cookies for the auction?
Melissa/Jen/Jaena:  That would be the best thing in the world!
Jeanie:  I could make a dozen for the Wine & Food Festival and then a dozen every month for a year for whoever bought them.
Melissa:  Just when I thought your idea couldn't get any better!
Jen:  I would definitely bid on that!  And a lot of people I know would, too!
Jaena:  Definitely!  Me, too!
Jeanie:  Ok, let's do that then!
I do believe we will have quite the bidding war on our hands, and on our FACE COOKIES!!