John L. Olson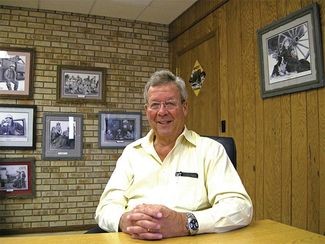 The true rags to riches story of John Olson is one of inspiration, determination, hard work, and success. His meager beginnings at his uncle's bottling plant in Fairview ignited the passion John still has for Pepsi and the companies he has built, Blue Rock Products and Blue Rock Distributing. Being an employer for more than 50 years brings a responsibility that John didn't shy away from. He always believed that he needed to do his part to ensure that his employees had the best schools to educate their children and the highest quality healthcare available and accessible.

Giving back to the community is something John is no stranger to. He served on the MDU Resources board for almost 25 years, was on the Blue Cross/Blue Shield board for 10 years and was chairman of the Montana Bottlers Association for several years. In 1971, he was Sidney Chamber of Commerce president.

After co-founding the Foundation for Community Care, he served as not only chairman, but as a board member for more than 2 decades.